Nokia 808 and LG Optimus G both are flagship devices from their respective manufacturers.While the former is probably the last Symbian device the latter was released recently and has shown some outstanding results in benchmarks.So lets get started.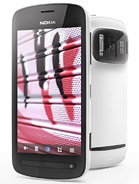 Vs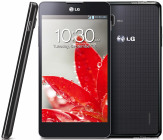 Category
Nokia 808 Pureview
LG Optimus G
1.Display 1. AMOLED capacitive touchscreen, 1.
True HD-IPS + LCD capacitive
16M color,360 x 640 pixels,
touchscreen, 16M colors ;
4.0 inches (~184 ppi pixel density)
768 x 1280 pixels, 4.7 inches (~318 ppi pixel density)
2.OS 2. Nokia Belle OS 2.Android OS, v4.0.4 (Ice Cream
Sandwich), planned upgrade to v4.1.1
3.CPU 3. 1.3 GHz ARM 11 single core 3.
Quad-core 1.5 GHz Krait S4 Pro chip
4.RAM 4. 512 Mb 4.2048 Mb
5.
6.Camera 6.
41 MP (38 MP effective,
6.13 MP/8 MP (market dependent),
7152 x 5368 pixels)Carl Zeiss optics,
autofocus, LED flash,Geo-tagging,
autofocus, Xenon flash,
face detection,image stabilization
1/1.2'' sensor size,up to 4x lossless digital zoom, geo-tagging, face detection
7.Camcorder 7.
1080p video capture, with intelligent 7.
Good 1080p capture, with
(non-lossy) 3x digital zoom, thanks to
accelerometer-based software
the 41 megapixel raw sensor; audio
LED video light
capture in stereo and with pro-quality digital mikes and 'RichRecording' software and electronics, capable of handling a very wide volume range.

8.Memory 8
.Up to 512MB of C: (system) disk, plus
8.32 GB integral storage, non-
16GB mass memory and flexible
expandable, no mountable
microSD expansion, e.g. adding an extra
functions
64GB, so over 80GB in the device. Apps can be installed on any disk, very flexibly. Plugging in the phone to any desktop computer allows mass memory and microSD to be mounted and treated like any other disk. Plus generic USB disk support via 'USB on the go', adding up to 128GB extra.

9.Web browsing 9.Symbian Web, functional without ever 9.
Very fast web page rendering and
really impressing, though it's faster on
zooming/panning and paragraph
the 808 than on any previous Symbian
reflow. Multiple window
s
handset. Multiple windows possible.
possible. Slick, slick, slick.Flash
Many people replace Web with Opera a
vailable.
Mini or Opera Mobile, but you still need
Web for some URL launches and purposes.
10.Multimedia 10. Video playback is terrific on the 10.Excelllent media player.
playback AMOLED screen, with a very wide YouTube playback is excellent as
range of codecs supported from well.
local or remote files. YouTube playback
in high quality requires a third party
download (e.g. CuteTube), or plays
in full-screen 360p via the mobile
YouTube web site.
You have read this article Android / Comparisons / LG / Nokia with the title Nokia 808 Pureview Vs LG Optimus G. You can bookmark this page URL http://metroplexbbq.blogspot.com/2012/10/nokia-808-pureview-vs-lg-optimus-g.html. Thanks!