The Samsung made Google nexus 10 is now official.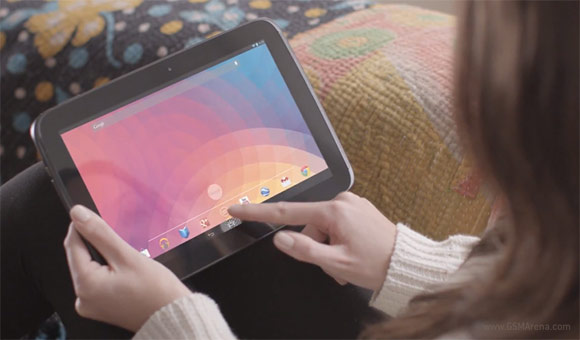 The most important feature of the tablet is its 10.1" display with a resolution of 2560 x 1600 pixels. This makes for a pixel density of 300ppi, beating (at least on paper) Apple iPad 3's 9.7 inch display with 1536 x 2048 resolution and 264 ppi pixel density
Under the hood the Nexus 10 packs Samsung's Exynos 5 chipset with a two Cortex-A15 cores running at 1.7GHz, a quad-core Mali T-604 GPU and 2GB of RAM. Exynos 5 already created some great results in benchmarks so there is no doubt it'll absolutely fly with the Android 4.2 Jelly Bean
According to Google the battery is capable of delivering 9 hours of continuous video playback. Unfortunately, Google hasn't yet disclosed the battery's capacity.
The Nexus 10 will be available on November 13 on the Google Play store in the US, UK, Australia, France, Germany, Spain, Canada and Japan. The 16GB version will retail for $399, while the 32GB edition will go for $499.
.
You have read this article Android / Mobile News / Samsung with the title Nexus 10 Tablet Officially Annonced. You can bookmark this page URL http://metroplexbbq.blogspot.com/2012/10/nexus-10-tablet-officially-annonced.html. Thanks!