HTC One X
The jellybean update has started rolling out for the HTC One X and I suggest that you update it soon since it brings a good performance boost with it.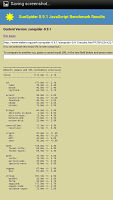 SunSpider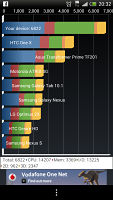 Quadrant
The web browser was the one that really had noticeable boost. The old results just weren't fit of its quad-core flagship status. A slight boost in AnTuTu and Quadrant point to an overall performance increase too.
Here's how the updated phone stacks up against its ICS-running self
Quadrant
HTC One X(JB): 6822
HTC One X(ICS): 5952
Antutu
HTC One X(JB): 12932
HTC One X(ICS): 11633
SunSpider(Lower Is Better)
HTC One X(JB): 1117
HTC One X(ICS): 1468
Note that I am talking about the regular One X here, not the faster One X+ and its overclocked Tegra 3 chipset (it will launch with JB out of the box too).
You have read this article Android / HTC / Mobile News with the title HTC One X Performance Boost After Jellybean Update. You can bookmark this page URL http://metroplexbbq.blogspot.com/2012/10/htc-one-x-performance-boost-after.html. Thanks!