Remember how the Iphone 4 got lost on April 1?Well,the same thing has happened to the LG Nexus ,and this had actually happened in September.
The phone was found in a San Francisco bar and the bartender that found it didn't know what to make of it first. He showed it to a tech-savvy bar patron who instantly recognized the device.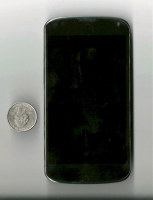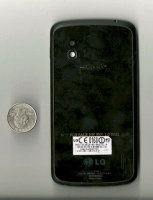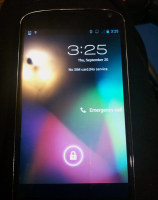 Unlike the iPhone story, the two decided to talk straight to Google to return the lost phone. Even so, they didn't avoid the unpleasantness of dealing with a big company trying to protect its secrets.
The story pretty quickly turns into something that could make a decent movie with an unrelated incident causing a riot attack at a local police station as the Google security guy and a lawyer representing the bartender were inside.
As you know, there's a Google event this Monday when the LG Nexus 4 smartphone is expected to be officially announced, but also a 10" Nexus tablet by Samsung and updated Nexus 7 with 32GB storage and 3G.
You have read this article Android / LG / Mobile News with the title LG Nexus Lost In a Bar. You can bookmark this page URL http://metroplexbbq.blogspot.com/2012/10/lg-nexus-lost-in-bar.html. Thanks!