Prince Of Persia first came out in 1989 and this mobile game is simply a remake of that game.There have been a few other remakes if this game by Gameloft & Ubisoft and they have been removed and replaced by this one.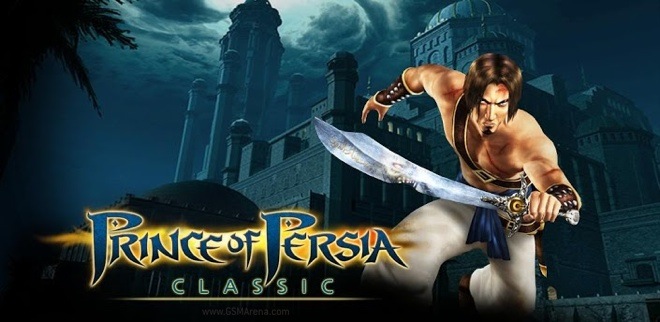 Title: Prince of Persia Classic
Developer : Ubisoft
Platform: iOS (iPhone / iPad),Android
Release Date: June 2012(iOS),September 2012(Android)
Size:212MB / 195 MB (iOS),224MB(Android)
Price: $1.99 / $2.99(iOS), $2.99 / Free (trial)(Android)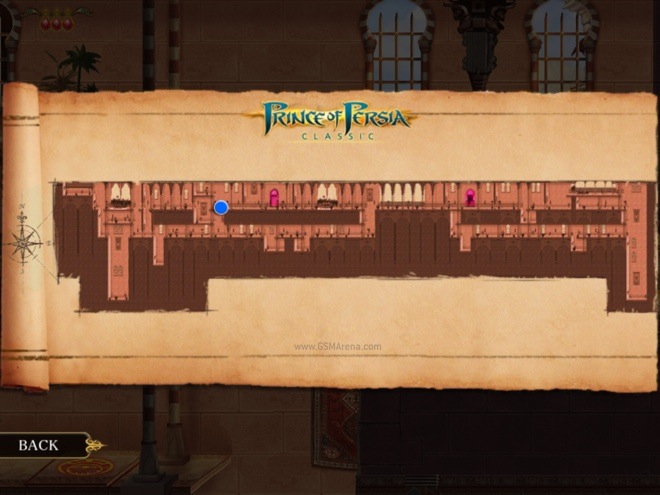 In this Classic game you are a wanderer known as the prince whose main aim is to save the life of the Sultans daughter from the evil Vizier and regain the lost kingdom.No 3D pleasure for you folks,this purely a 2D game.
Now ,I personally didn't like the game.The controls are partly responsible,I must say.
There is no precise movement You can't make him start running properly, you can't make him stop when you want to. Half the time he just ends up running over an edge because he didn't stop where you thought he would.I hope you can understand the situation.
Climbing up and down is even more frustrating. The Prince's moves are ridiculously limited, so he can only jump straight up when not moving. You have to line him up perfectly under an edge for him to grab it, not easy when you consider the aforementioned lack of movement accuracy. Climbing down a ledge is similarly frustrating.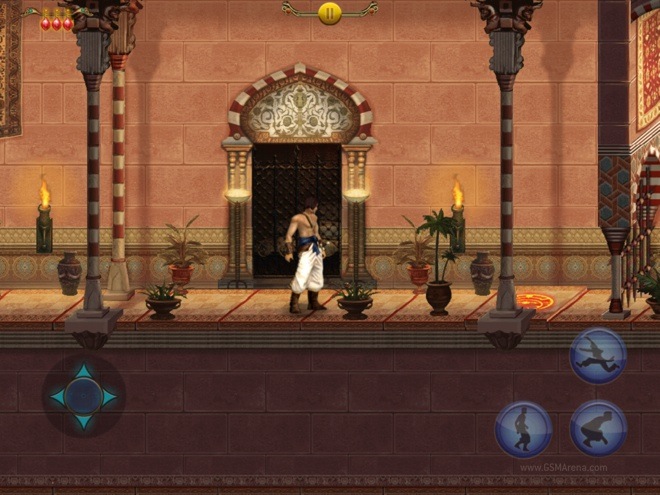 And another much more annoying part is the laggy movement.Every action you do is followed by a slow, deliberate animation that makes you feel as if you're watching the game in slow motion. There is no urgency in the movement and the animations feel lethargic, robbing the game of the energy and making the fairly short levels seem to drag on and on.
You'll lose in the game many times, and 90% of the time it's the game's fault. The checkpoints are also spaced far apart, so if you die you have to go through a whole lot of trouble to get back to where you were, only to die again. You can choose to respawn instantly but that's something you have to pay for using in-app purchases. Very irritating indeed.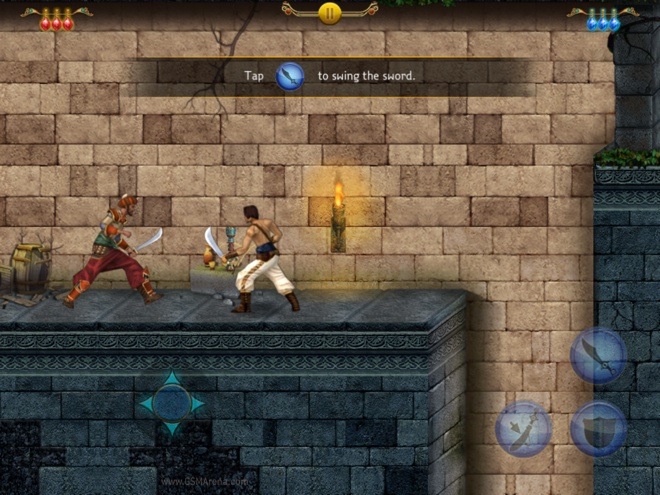 Truly speaking ,I wouldn't recommend this to my readers.Still,those who are on Android can try a free trial.
Click here to download for
Iphone/Ipod touch
,
Ipad
,
Android(free)
,
Android,
You have read this article Android / Apple / Reviews with the title Prince Of Persia Classic Game Review. You can bookmark this page URL http://metroplexbbq.blogspot.com/2012/10/prince-of-persia-classic-game-review.html. Thanks!