Thursday,25 October ,is the launching date for Windows 8 .Skype has finally announced its plans for the Metro UI/Modern UI/Touch UI or whatever Microsoft wants to call it app.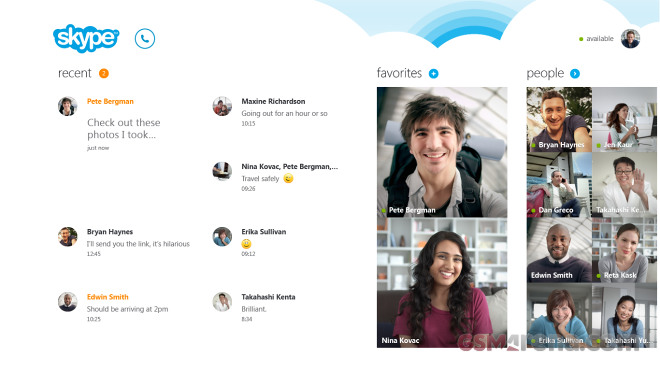 The new Skype is going to hit the Microsoft Store on October 26 and will come pre-installed on all upcoming (ARM and x86-based) Windows 8 devices.The Skype app for Windows 8 will keep its rich functionality, but will come with a completely new design. It will be also well integrated with the People app and will always run in background without draining your battery. Of course you will be able to turn this feature off, if you prefer.
You have read this article Windows Phone with the title Skype For Windows 8. You can bookmark this page URL http://metroplexbbq.blogspot.com/2012/10/skype-for-windows-8.html. Thanks!