Yesterday only it was found out that 3 million Galaxy Note 2 units have been sold in 37 days.And now with the Galaxy S III Samsung has reached another milestone.Samsung has just announced that it has sold 30 million units of the smartphone worldwide. The number includes the I9300 as well as carrier specific versions offered in specific markets such as the United States, Japan, and Korea and is spot on with earlier expectations.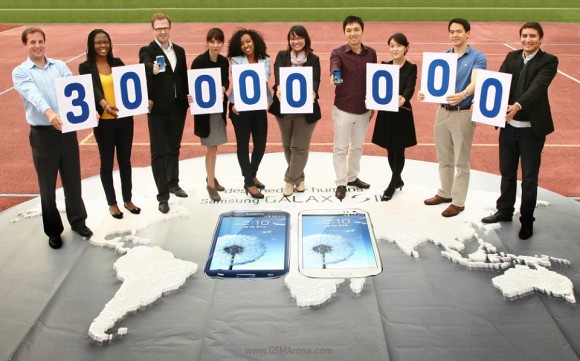 The above number has been achieved in an impressively quick fashion – the first Samsung Galaxy S III units hit the shelves roughly five months ago. With the upcoming holiday shopping season right around the corner, coupled with the healthy drop of the handset's price in some major markets, it is all but guaranteed that the number will increase even further.
You have read this article Android / Mobile News / Samsung with the title 30 Million Samsung Galaxy S III Units Sold. You can bookmark this page URL http://metroplexbbq.blogspot.com/2012/11/30-million-samsung-galaxy-s-iii-units.html. Thanks!